People Counters in Malaysia
Watson Installed 800x counters in Malaysia within 12 months
People counter for shopping malls
We at ShopperCount have worked with countless of contractors and technical consultants in delivering the most satisfying and suitable experience for our users. ShopperCount is able to work to provide footfall data by predicting and planning the number of counters that will be required throughout the whole mall, the length and coverage area of each counter, and the placement of the counters. With the ability to measure footfall data for shopping malls, meeting the challenges of managing large influx of shoppers is of no issue.
Through the detection of MAC ID emitted by the mobile phones of consumers in a shopping mall, users will be able determine which area of the mall is underused and which is populated area. From this distinction, users will be able to adjust the rental cost of tenant spaces accordingly.
Shopping centres are generally leveled. With the insight to determine which level of a shopping mall is more popular, users will be able to determine which level of a shopping mall is more popular. Understanding the popularity of a level of shopping mall will allow the developers to understand the consumer base as malls are generally sectioned by department.
Provides visibility into number of engaged customer and respective engaged time by color spectrum. The higher the tendency of the color towards red, the higher the customer engagement. This will allow users to determine the duration customer has been within one area.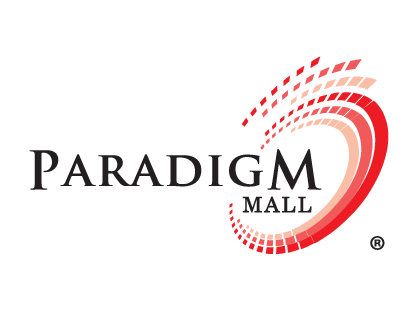 Paradigm Mall have installed FootfallCam throughout the entire mall to determine the traffic flow of consumers. With the insight into consumer behaviour and how they traverse the mall, Paradigm Mall users is able to understand which area of the shopping mall is considered popular and adjust rental cost of tenant spaces accordingly.