People Counters in Malaysia
Watson Installed 800x counters in Malaysia within 12 months
ShopperCount is the leading provider of people counters in Malaysia with our initial set up in Kajang, Selangor. Since 2008, we has been committed in providing people counting system, and offer our customers comprehensive service, on-site consultation, installation and technical support. Our core values are our dedication in the people counting industry to deliver the excellence business value and service to our customer. We have been appointed by FootfallCam- the world leading people counter manufacturer, as main distributor in Malaysia which could provide the powerful hardware and software with unparalleled accuracy and reliability.
We have worked with many companies in different industries across 13 states in Malaysia, from independent stores to multi-national retail chains, and from shopping malls to public venues and institutions. In order to translate the people counting solution into real business values, we have worked closely with our customers and we will continue to do so.
Every customer is different and has different strategic goals. We assign designated account manager to work closely with each customer, helping them to understand the metrics, interpret and translate them into actionable insights. Our software suite is powerful set of analysis which could meet each customer's needs, turning it into a simple business intelligence tool for everyone from C-level executives to assistants at the store level.
Our sales and support team are fully trained and we can access your needs and your budget, recommend the best solution for you. With the strong partnership with the manufacturer, we can ensure the support and service delivered in fast response time and bring the right expertise in every situation.
Contact us to find out more about this or any of our services.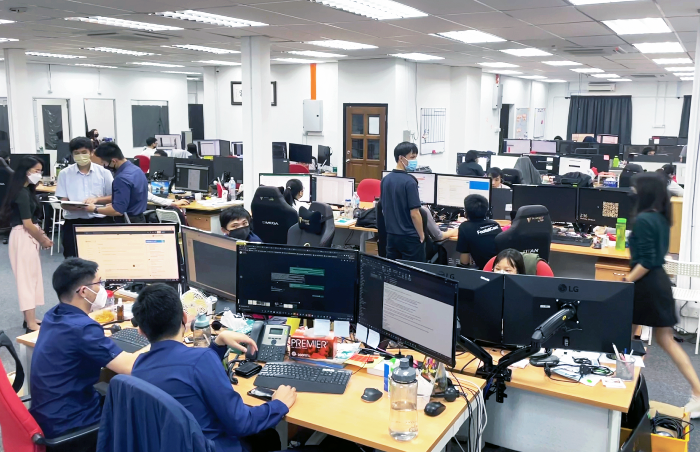 Address: 51-2 Jalan SL ¼
Bandar Sungai Long,
43000, Kajang,
Selangor,
Malaysia.
TRUSTED BY COMPANIES IN MALAYSIA